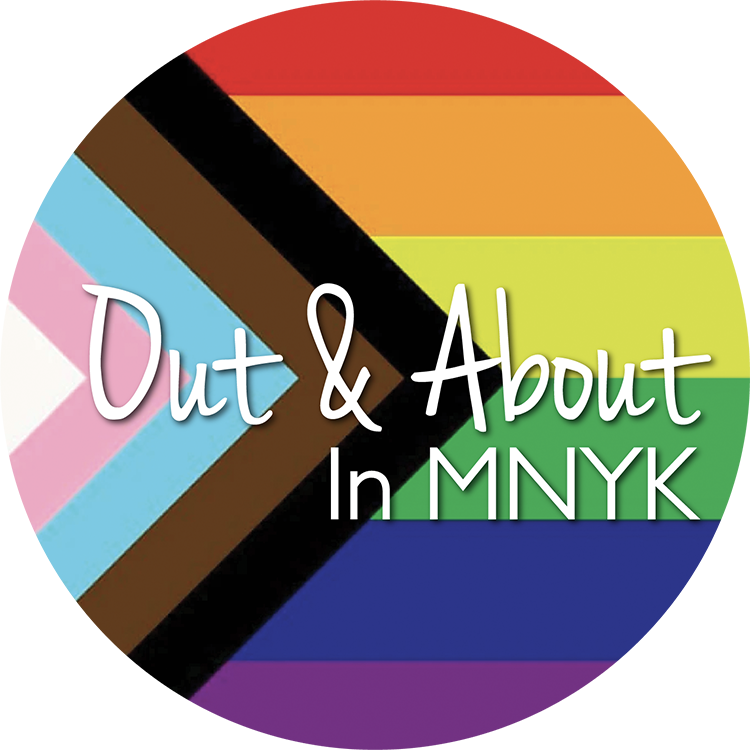 In honor of National Coming Out Day in October, Out & About in MNYK will host LGBTQ+ organizations and entertainment to promote Manayunk as a safe place that welcomes everyone.
Launchpad Fitness is hosting three wellness workshops October 2 & 3. All workshops are free / pay what you can but do require advanced registration. Trouble signing up? email kelly@launchpadfitness.com and we'll get you sorted.
Trans & Gender Nonconforming Pelvic Health
Saturday October 2 at 11am – Register
Pelvic health physical therapist Julia Kajen will provide an overview of pelvic health PT and the pelvic floor general anatomy, implications of binding and tucking on the pelvic floor with examples of simple exercises people can do, muscular strength and bone mineral density changes with hormone therapy (and how exercise and PT can help), and questions from the group.
Principals of Resistance Training
Sunday October 3 at 11am – Register
In this workshop Olivia and Asher will share foundational principles of resistance training and explain how to apply those principles to your own workouts. We hope you will come away knowing:
the definitions of resistance training, muscular strength, hypertrophy, and muscular endurance
underlying principles to determine how to train safely and efficiently
ability to choose the volume (sets and reps), intensity, rest periods, frequency, and recovery time for your workouts based on your specific goals
when and how to increase intensity in your workouts
Olivia is a trans femme professional percussionist and strength training coach who has run Ground Up Barbell Club in West Philly for seven years!
Asher is a nonbinary trans masc personal trainer who runs Nonnormative Body Club with a mission to use exercise as a tool for embodiment.
Binding Health
Sunday, October 3 at 1pm – Register
This workshop is for anyone who experiences pain or discomfort as a result of wearing a chest binder. We will cover the impacts of binding and go over a series of stretches, strengthening exercises, and self massage techniques that you can use every day.
This is an interactive and consent-based workshop. While this is not a workout, participants are encouraged to wear whatever safe option feels the least restrictive for this workshop (i.e. sports bra, looser binder, etc).
Asher is a trans masculine personal trainer who wore a binder for years before getting top surgery, and they specialize in working with other people who have worn or currently wear a binder.