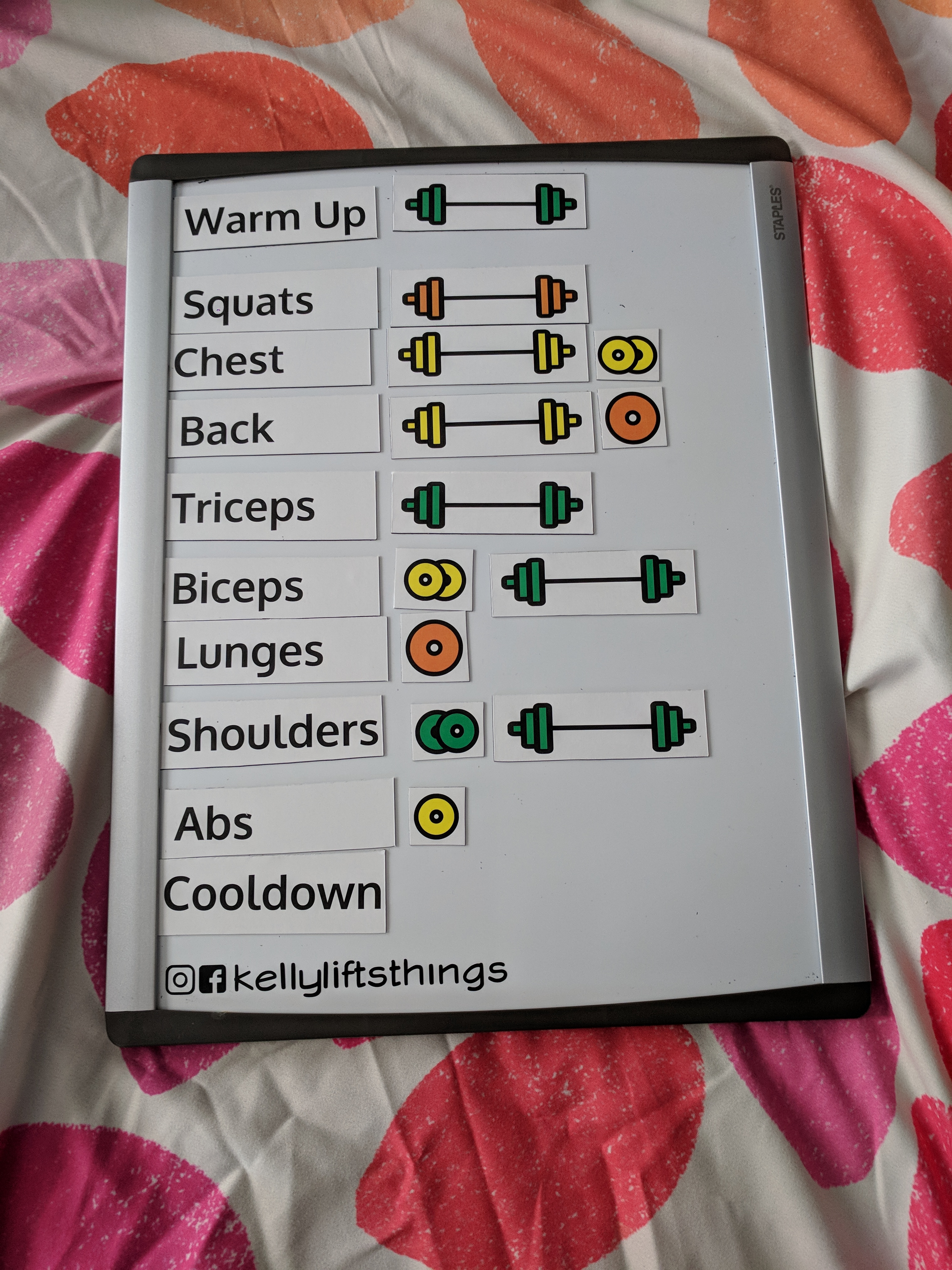 We often have people trickling in during the warm up, and then running around getting dumbbells and extra plates at the beginning of each track. I made a magnet board to let them know what to grab. I still queue the weight selection like always, this just helps folks visualize what they need to grab ahead of time.
I shared this on social media and got a ton of folks asking about how they could make their own, so I wrote up some quick instructions!
How to make your own BodyPump magnet board
First, grab the PDF of the labels and weights. The barbell icon was originally from Flaticon.com and used under an attribution license.
Second, find some magnet sheets. I used these 20mil magnet sheets which are available on Amazon in packs of 25 sheets, you may be able to find them in smaller packages as well.
Print out the PDF on paper that is at least 8 x 10 inches (letter or A4 will be fine). I used glossy laser paper to give it a little more of a professional look. Peel back the adhesive on the magnet sheet and carefully place the paper on top (printed side up and away from the adhesive), being careful to line all the images up so they're on the magnet.
Trim excess paper and then cut the magnets apart. You can use scissors but you'll get much nicer lines using a ruler and xacto knife.
Use these with an 11 x 14 magnetic white board (I put my instagram name on mine using a Silhouette machine). Voila!